Peter Evangelakis, Ph.D.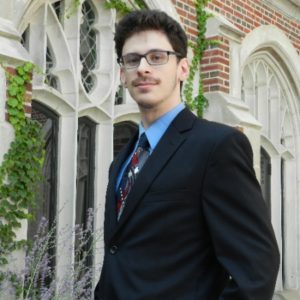 Senior Vice President of Economics & Consulting
Phone: 202-469-7861
Peter Evangelakis, Ph.D. is Senior Vice President of Economics & Consulting at REMI. Since joining REMI in September 2017, he has managed REMI's team of economists; run REMI's consulting practice and served as Principal Investigator on numerous projects (see a selection below); assisted clients in planning and conducting economic analysis using the REMI model; contributed to the firm's business development efforts; managed the development of several new pieces of modeling software; and prepared and presented at in-person and online REMI seminars and professional conferences, and in front of legislative committees. Dr. Evangelakis is based at REMI's Washington, D.C. office.
Prior to starting at REMI, Dr. Evangelakis taught undergraduate Intermediate Microeconomics as a Lecturer at the University of Chicago. He is an experienced Economic Researcher and Analyst; highlights of his work include measuring the effects of climate change on mortality and electricity usage and estimating air quality effects of the NOx Budget Program. Dr. Evangelakis has written papers analyzing the effects of Florida property tax reform and the non-pecuniary benefits of building a professional sports stadium. He also served as an Intern at The Washington Economics Group, Inc., and The Human Services Coalition of Miami-Dade County.
Dr. Evangelakis was also 2020 Vice President of Programming for the National Economists Club (NEC), a non-profit educational club founded in 1968 by Herb Stein that is now affiliated with the National Association of Business Economists (NABE). In that role, Dr. Evangelakis planned and coordinated NEC lunches, webinars, and happy hours. This included helping to shape the annual programming agenda, reaching out to potential speakers, moderating Q&A sessions, and performing event follow-up. He also represented the NEC at the 2020 NABE Economic Policy Conference.
Dr. Evangelakis holds Ph.D. and Master's degrees in Economics from University of Chicago and a Bachelor's degree in Economics and Mathematics from Swarthmore College.
Published Works: