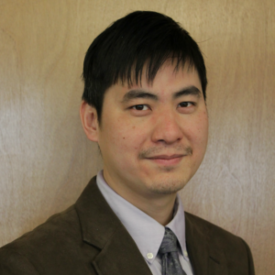 Senior Vice President of Business Development
Phone: 413-549-1169
Mr. Billy Leung is the Senior Vice President of REMI, where he plays a leading role in U.S. and international consulting and support services. He has worked with government agencies and organizations throughout North America and the world, helping them achieve their planning and policy analysis goals. As part of REMI's global services, Mr. Leung has worked with the Chinese Academy of Sciences and the Korea Energy Economics Institute. In addition to his international efforts, Mr. Leung has assisted state and regional agencies, including Southern California Association of Governments. He has supported their long-term transportation and environmental planning initiatives.
Mr. Leung joined REMI in 2002 and was promoted to Vice President in 2009. Over the years, he has contributed to the development of the REMI model and performed economic impact studies. He has analyzed the economic impact of the biodiesel industry in New York State for the U.S. Environmental Protection Agency and researched the economic impact of widening New Mexico's US 54 for the New Mexico Department of Transportation.
He holds a B.A. in Economics from the University of Massachusetts, Amherst and received his M.A. in Regional Economics and Social Development at the University of Massachusetts, Lowell. His master's thesis was on the research and development of incorporating transportation and land use with Input/Output economic modeling.